The Top 17 Commercial Real Estate Tools
Commercial Real Estate in Washington State
Off-market opportunities
Access our selection of off-market property deals, and a personal consultant to guide you through your options.
The very best commercial real estate investors and brokers don't do it all by themselves. They use a wide range of tools to identify opportunities and manage their assets.
But with so many products, platforms, and apps available it can be tough to choose the right tools for your business. That's why we created a list of our favorites to make it easier for you.
Here are our choices for the top 17 commercial real estate tools that will help you grow your business and operate more efficiently.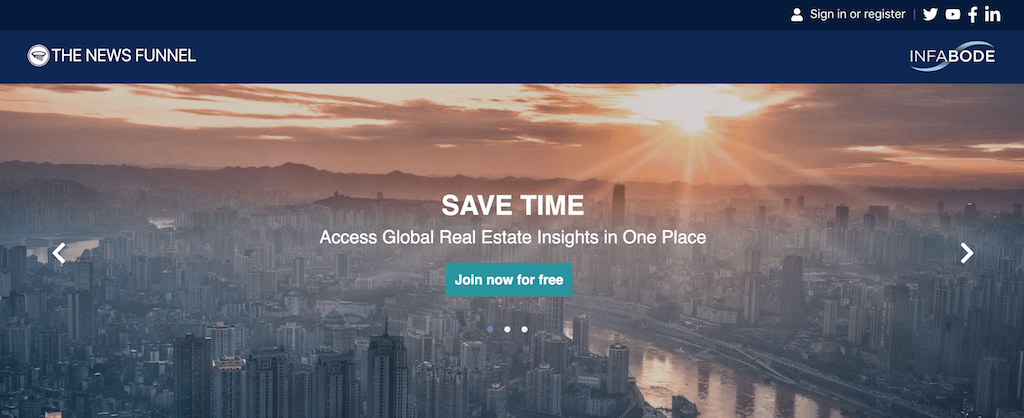 The first tool on our list is a free one, making it perfect for any business no matter what your budget is. The News Funnel collects real estate news and insights from across the county and organizes them in a convenient feed.
Choose whether you want to receive news from all states, or select only the states you're interested in. You can also filter news based on three categories: research documents, industry insights, and market news.
In order to succeed in real estate you need a reliable source of information, so be sure to check this tool out.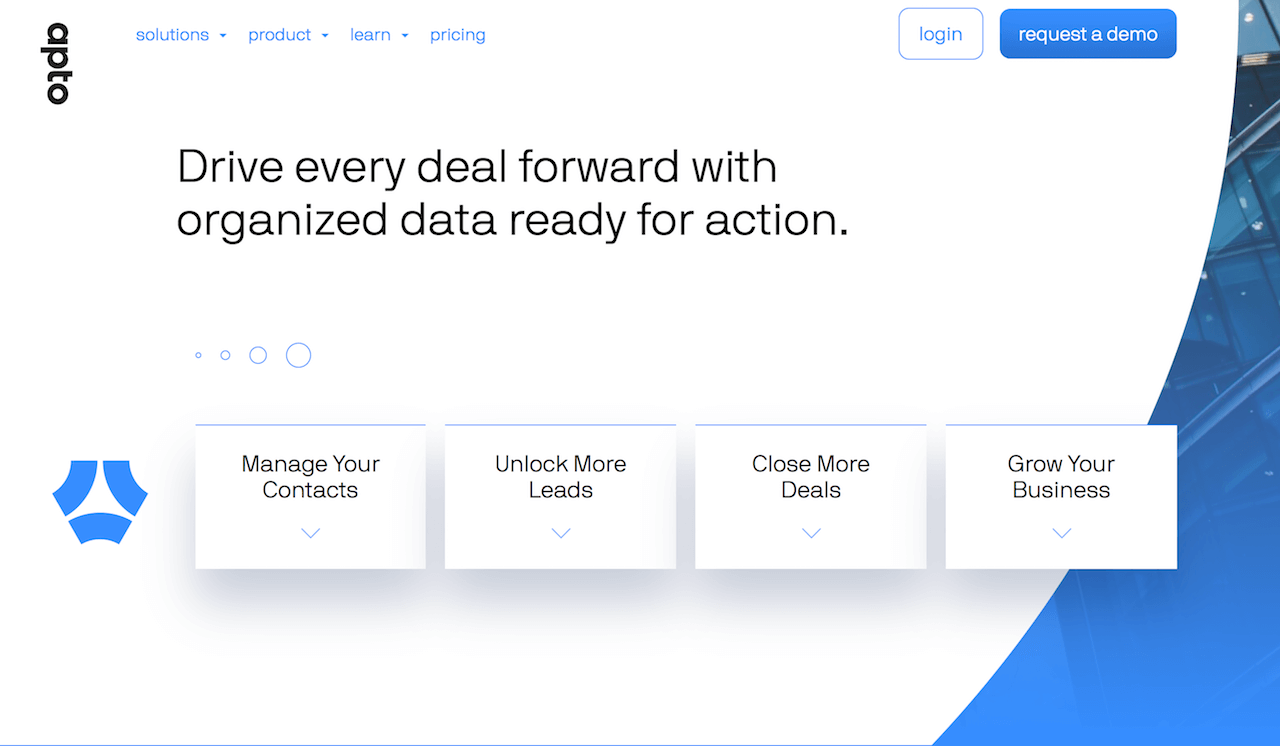 CRMs have become a must-have for almost every industry, and commercial real estate is no exception. Dealing with multiple leads and deals all at once can become overwhelming which is why it's critical to have a system to keep it all organized.
Apto is a CRM designed specifically for commercial real estate. Using this tool, you'll be able to effectively manage your contacts, property data, and reports, all from one dashboard.
By staying organized you can run your business more effectively and close more deals.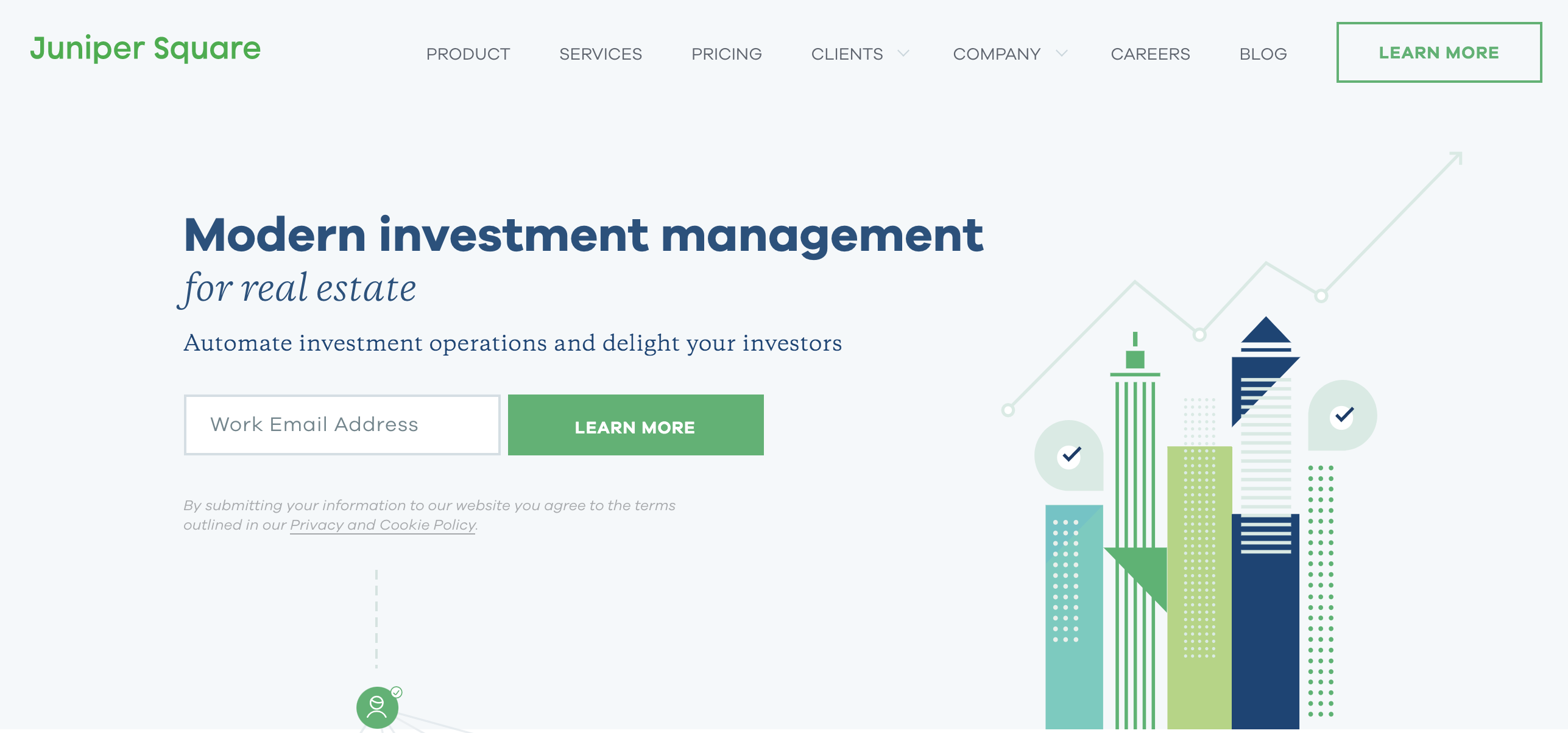 As a real investor, you have a lot to keep track of. That's why Juniper Square has stepped in to provide an automated investment management solution.
The platform offers a number of different features, including a CRM, fundraising automation, an investor portal that allows access to secure documents, reporting options, and more.
This tool is more geared towards larger operations, but even if you're not there yet it's something to look into and think about as you grow and plan for the future.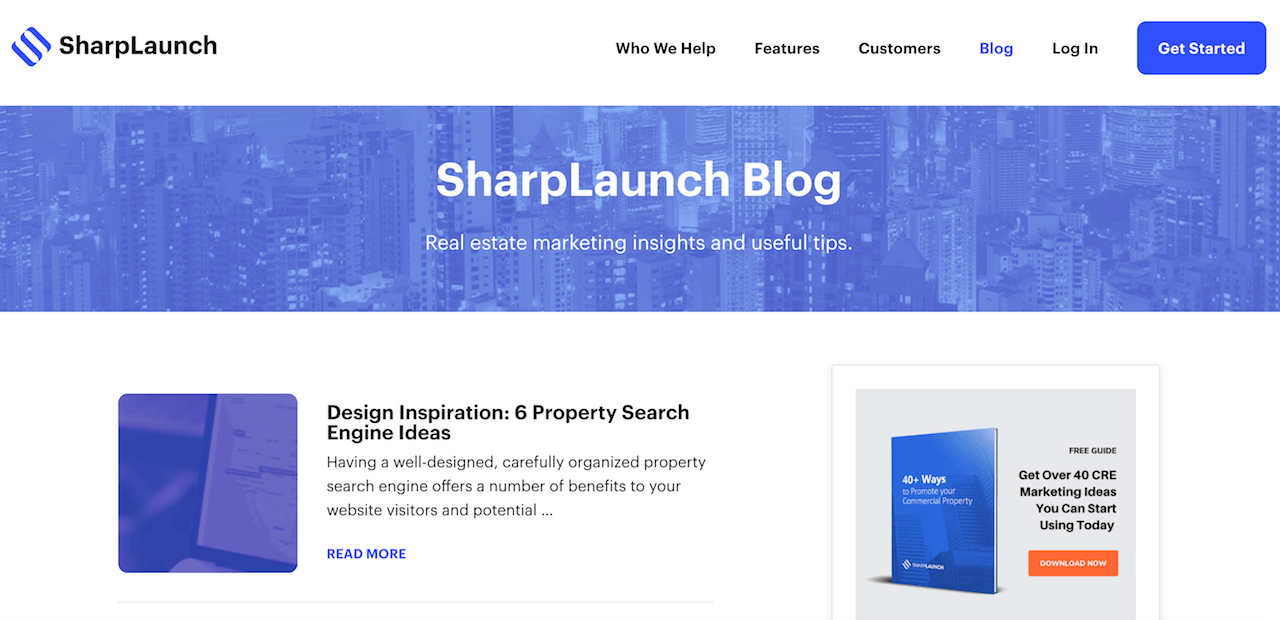 Marketing is a necessary part of any real estate business. But for most busy building owners and brokers, it can often be neglected.
SharpLaunch aims to streamline and simplify your marketing efforts to make it easier for you to promote your business. They offer everything you need to build a strong online presence, such as property websites, search engines, interactive maps, and email marketing.
If you want to do a better job of marketing your commercial real estate business SharpLaunch is definitely a tool worth exploring.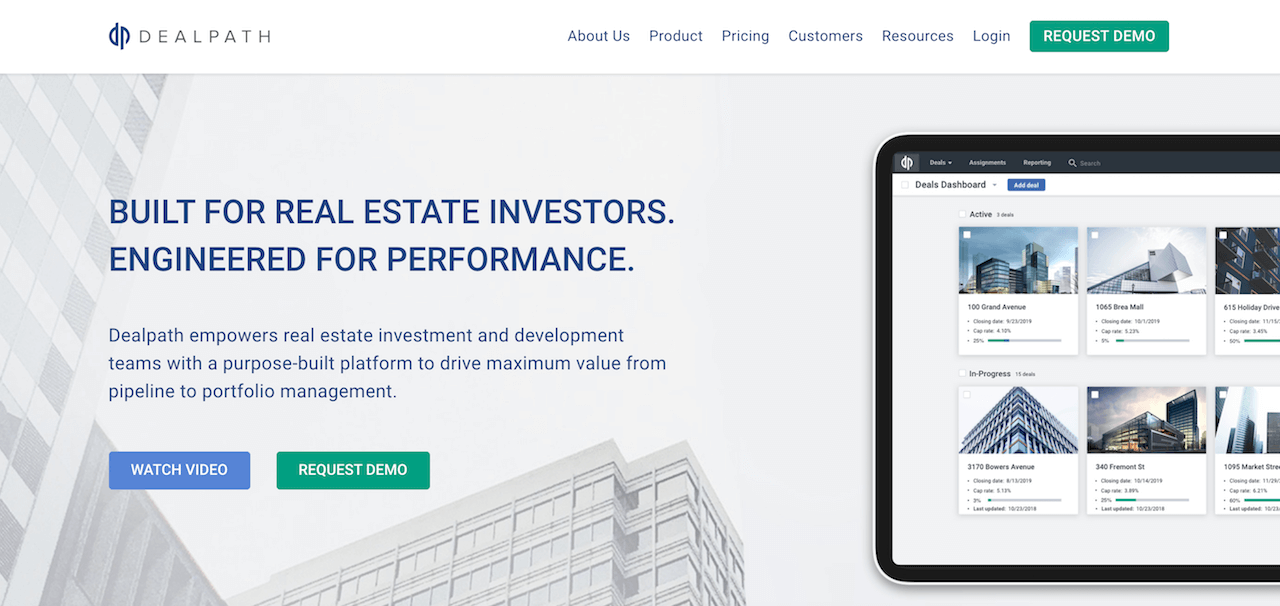 Real estate deals are some of the most complicated transactions you'll ever be involved in. If you overlook one small detail it could cost you, so you need to have systems in place to analyze any deal you're considering.
Dealpath provides a number of features to help you do just that. Get smart pipeline tracking, powerful deal analytics, and collaboration tools so you can make more informed investment decisions.
For anyone who wants to minimize their investment risk, Dealpath is an invaluable tool.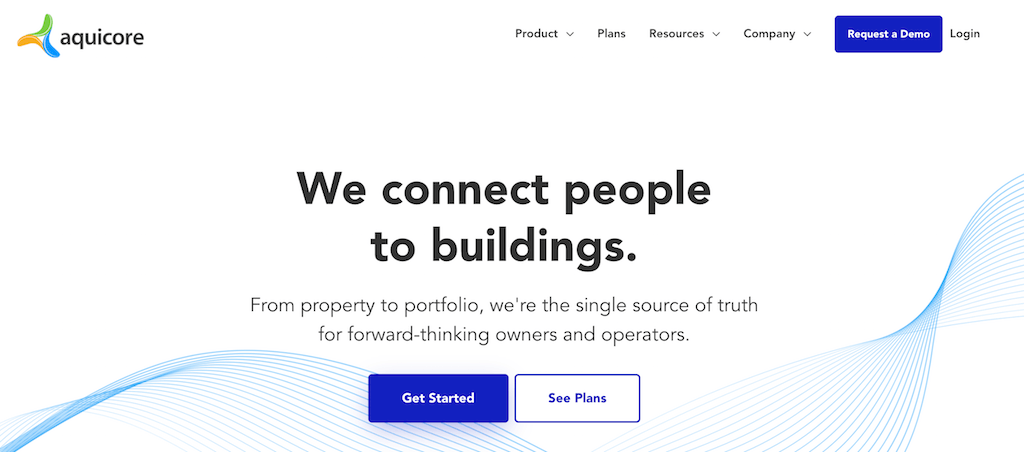 Commercial real estate investment doesn't end once you purchase a property. In fact, your work is just beginning. Managing buildings is a full-time job, which is why using a good property management tool is so important.
Aquicore allows you to manage your expenses, projects, and tenants all from one location. The platform also supplies you with a wide range of analytics and reporting to help you make better decisions and hit your targets.
With tools like this, you can spend less time running your current properties and more time looking for new investments.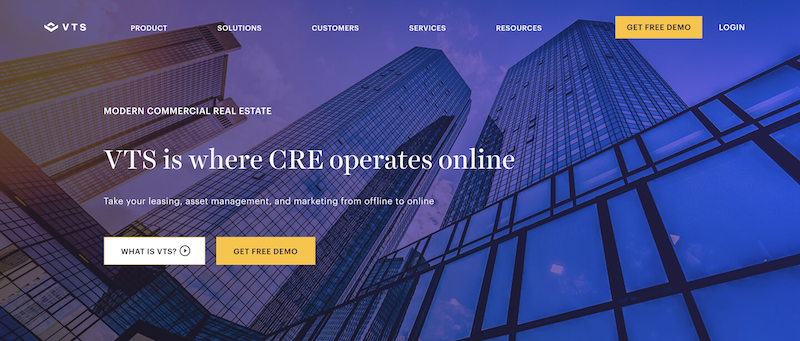 Landlords and agency brokers have a number of things they need to look after on a daily basis. This includes leasing, asset management, marketing, and data collection.
VTS is an all-encompassing commercial real estate platform that's designed to simplify business management for both landlords and brokers. It helps you automate your leasing, take your marketing online, and gain access to the latest industry data.
No matter what type of commercial real estate business you run VTS likely has a solution that will make your life easier.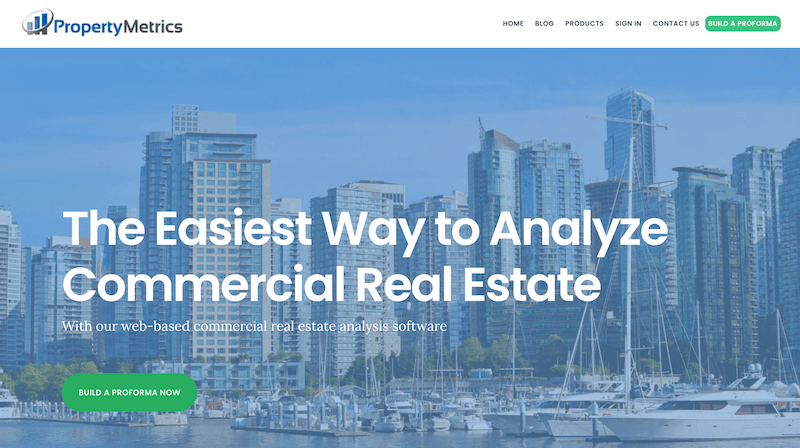 When you're working in a large team it's not enough to simply analyze a commercial real estate deal. You also need an effective way to share your findings with your colleagues.
PropertyMetrics offers software that makes it easy to create both proformas and presentation-ready real estate documents. Best of all, it's 100% web-based so anything you create can be shared amongst your entire team.
This is an excellent tool for anyone looking for a cost-effective way to perform real estate analysis.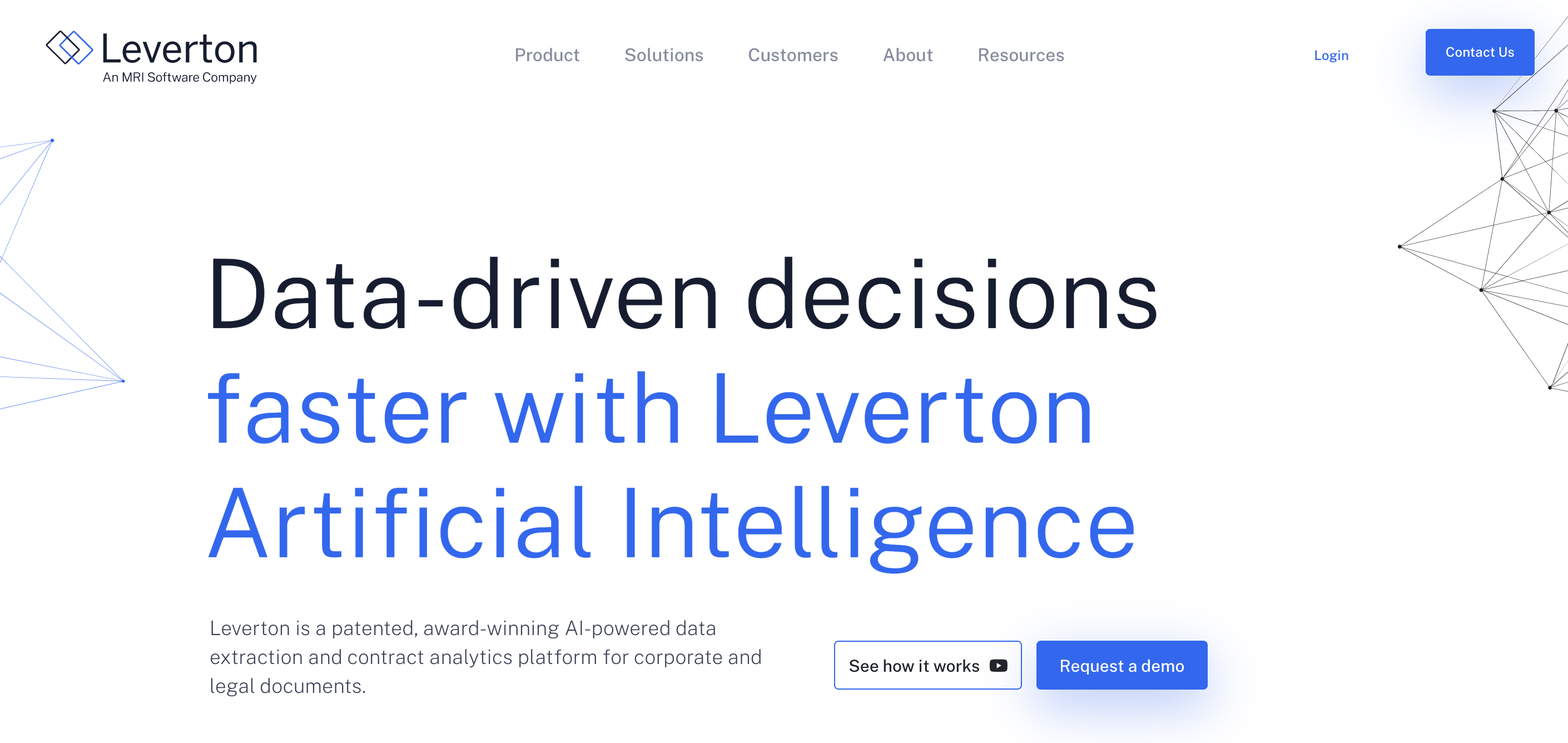 It's safe to say that no one enjoys reviewing contracts. Unfortunately, this is simply part of working in the commercial real estate business. However, there's a tool that will make this process much easier.
Leverton is an AI-powered data extraction platform for analyzing corporate and legal documents. Use this software to quickly find errors, data discrepancies, and key figures important to your deal.
Not only will this tool save you time, but it also reduces labor costs and greatly improves your contract review process.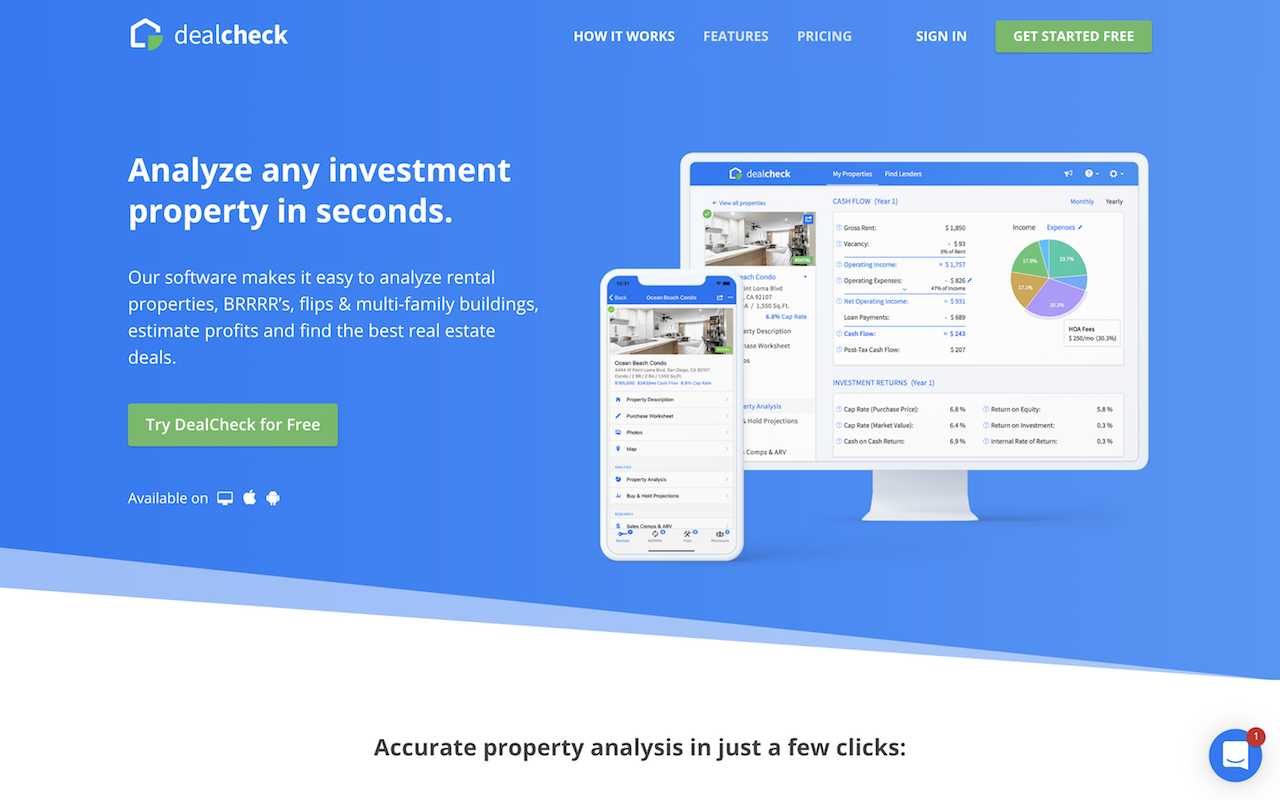 Commercial real estate deals are complicated, so anything you can do to make them easier will provide massive benefits to your business. This is why solutions like DealCheck are so popular with investors.
Their software provides you with tools to analyze a wide variety of properties, estimate profits, and find the most profitable deals. Search for properties, set your parameters, view detailed financial projections, look up comps, and much more.
With DealCheck, you'll find better deals faster and make more informed investment decisions.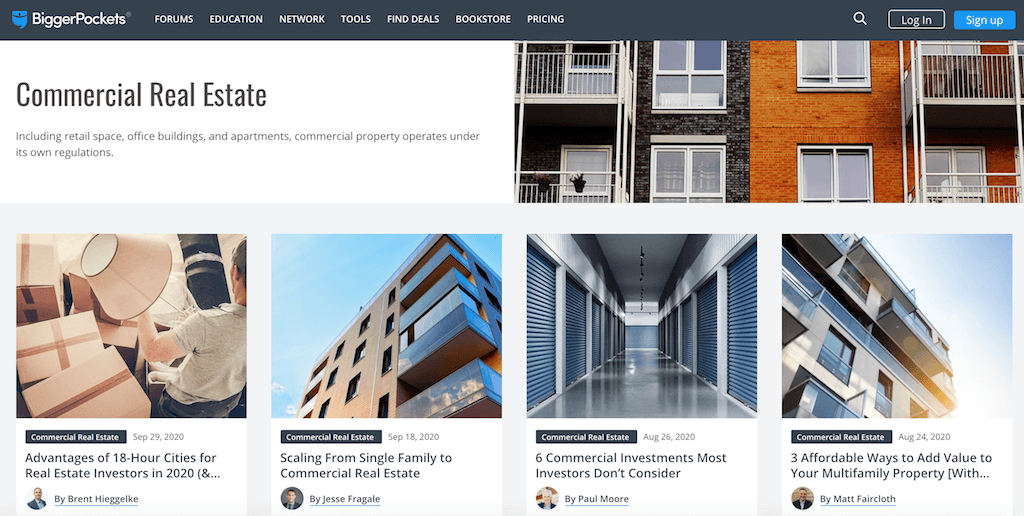 Commercial real estate is a great investment, but it can also be a lot of work. Tenants, maintenance, repairs, and insurance are just a few of the issues you'll have to deal with on a regular basis.
Building Engines aims to make things a little easier by offering a platform to help you oversee all of these tasks and more. Their building operations software gives you tools to manage work orders, communicate with tenants, assess your risk, and run your business more efficiently.
They have solutions geared towards a number of different property types, making this solution ideal for virtually any building owner.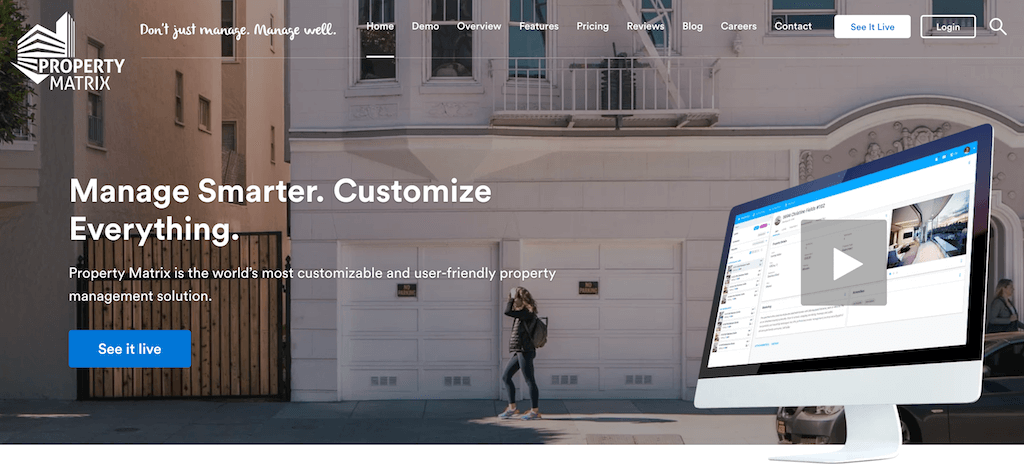 Accounting is tricky for any business, but this is especially true when it comes to commercial real estate. With multiple revenue sources and many different expenses, it's often difficult to keep everything straight.
Property Matrix is a property management solution that includes advanced accounting features designed specifically for the real estate industry. They offer solutions for CAM charges, leases, recurring payments, and much more.
Best of all, everything is fully customizable. You can generate custom fields and reports for all your properties to create documents unique to your business.
Managing leases is a big part of any building owner's business, and mistakes could cost you dearly. Luckily, tools like Visual Lease are available to make this process much easier.
Their lease accounting and administration software has been developed by industry experts with decades of experience. Not only will these solutions ensure you're always compliant with regulations, but they'll also help you identify numerous cost-saving opportunities.
If you currently own or manage properties that require multiple leases you should definitely consider using Visual Lease.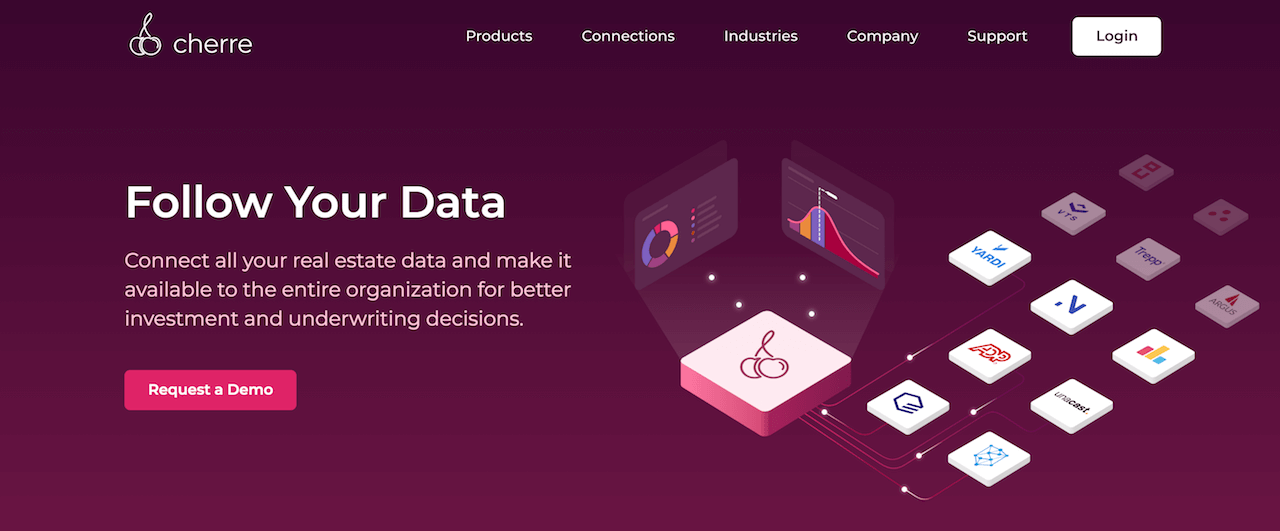 More often than not the best commercial real estate investments are backed up by sound data and analytics. This is why it's so important to have a reliable data source for your business. Cherre offers two tools to help you achieve this.
Their CoreProspect offering gives you access to the latest property intelligence, while CoreConnect makes your data easily available throughout your entire organization.
If you're looking for a sophisticated data solution for your business it's really hard to beat Cherre.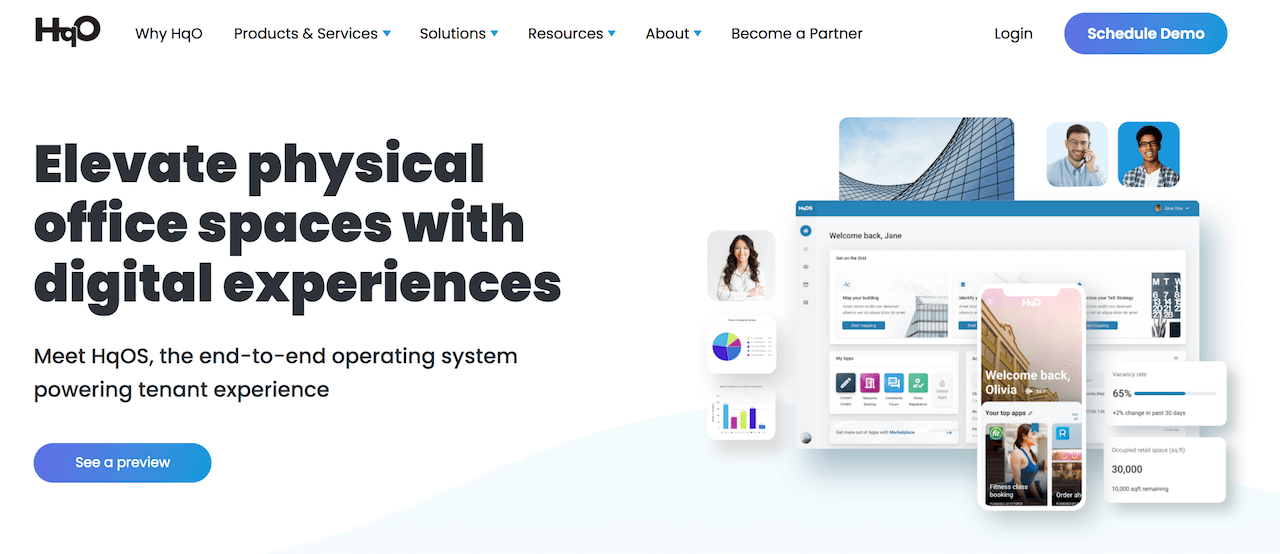 Providing a good tenant experience is important for any real estate business. Happy tenants mean less vacancy and fewer issues, so investing in a tool that helps with this could be one of the best decisions you make.
HqO is an end-to-end operating system for commercial office buildings. Their solutions will allow you to offer the types of content and communities necessary to both attract and retain top tenants. They also provide you with real-time data to give you further insights into your properties.
We highly recommend this tool for anyone currently managing one or multiple office buildings.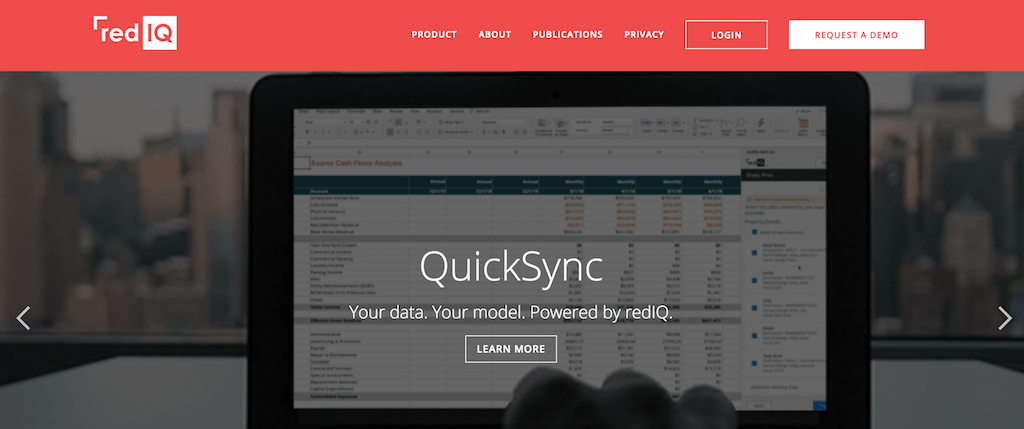 When purchasing a multi-family property, proper due-diligence is key. There are so many factors to consider and if you overlook anything it could result in a costly mistake.
This is why redIQ created their deal analysis and underwriting platform specifically for multifamily owners, brokers, and lenders. Extract data automatically from rent rolls and generate comps from underwriting data to ensure you're always making the right investment decisions.
If you're a multi-family property investor this tool will likely save you both time and money.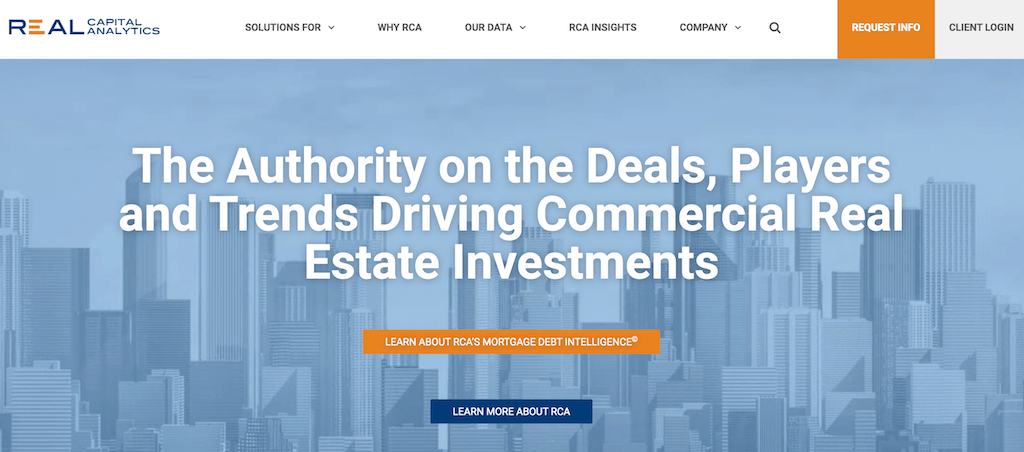 Successful commercial real estate investors always stay informed about what's happening in the market. If you want to keep up with the latest industry news you need a dependable information source.
Real Capital Analytics provides you with all the deals and trends that are currently driving the real estate industry. Access profiles on over 200,000 investors, follow the most active brokerage firms, and track property transactions in 172 countries.
It's really hard to beat the sheer amount of data offered by RCA, making this one of the best tools out there for anyone in commercial real estate.
Conclusion
Many of the tools included here are available on a free trial, so do your research, test them out, and see if they're right for your business. The real estate industry is constantly evolving, so the more tools you have at your disposal the better you'll be to adapt and take advantage of new opportunities.
Written By