The Ultimate Guide to Commercial Property Maintenance
Commercial Real Estate in Washington State
Off-market opportunities
Access our selection of off-market property deals, and a personal consultant to guide you through your options.
In order to maintain the value of your commercial properties, you need to properly care for them. This means performing regular commercial property maintenance to ensure everything is in working order. Not only does the lead to happy tenants but it also means you'll receive maximum value if you ever decide to sell.
So, what's involved in commercial property maintenance, and how do you stay on top of all the tasks that come along with it? Keep reading to learn everything you need to know about caring for your properties.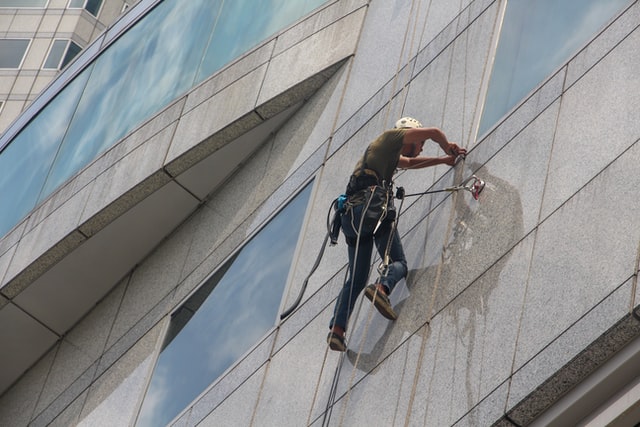 What is Commercial Property Maintenance?
Commercial property maintenance refers to any regular tasks that need to be completed to maintain appearances and keep the building functional.
Commercial property maintenance refers to any regular tasks that need to be completed to maintain appearances and keep the building functional.
This can include anything from mowing lawns and washing windows to HVAC servicing and plumbing inspections. Every property is unique and will require different types of maintenance. So, before investing in a piece of commercial real estate make sure you know what kind of upkeep is required and understand what you're getting into.
Who's Responsible for Commercial Property Maintenance?
As the owner, the responsibility of maintaining the property ultimately falls to you. However, that doesn't necessarily mean you have to be the one who does the work. There are a number of ways you can assign and delegate these tasks.
When it comes to maintenance, commercial property owners generally have three options:
 

Do the work yourself: If you're dealing with a smaller property, and you enjoy repairs and maintenance, you may elect to do some of the work yourself. This is more suited for hands-on owners who want to be involved in the day-to-day operation of the building. Keep in mind that for things like electrical, plumbing, and HVAC, it's always recommended to hire professionals.

 

Hire a Commercial Property Maintenance Service Provider: These companies offer a number of services, including cleaning, pressure washing, landscape maintenance, and general repairs. This is a great option if you want to keep things simple since you can hire one company to handle most or all of the work for you.

 

Make Your Tenants Responsible for Maintenance:  If you want to be completely hands-off you can simply make the tenant responsible for all repairs and maintenance. This can be done by having them sign a NNN or absolute NNN lease. Some modified gross leases may also include this stipulation as well.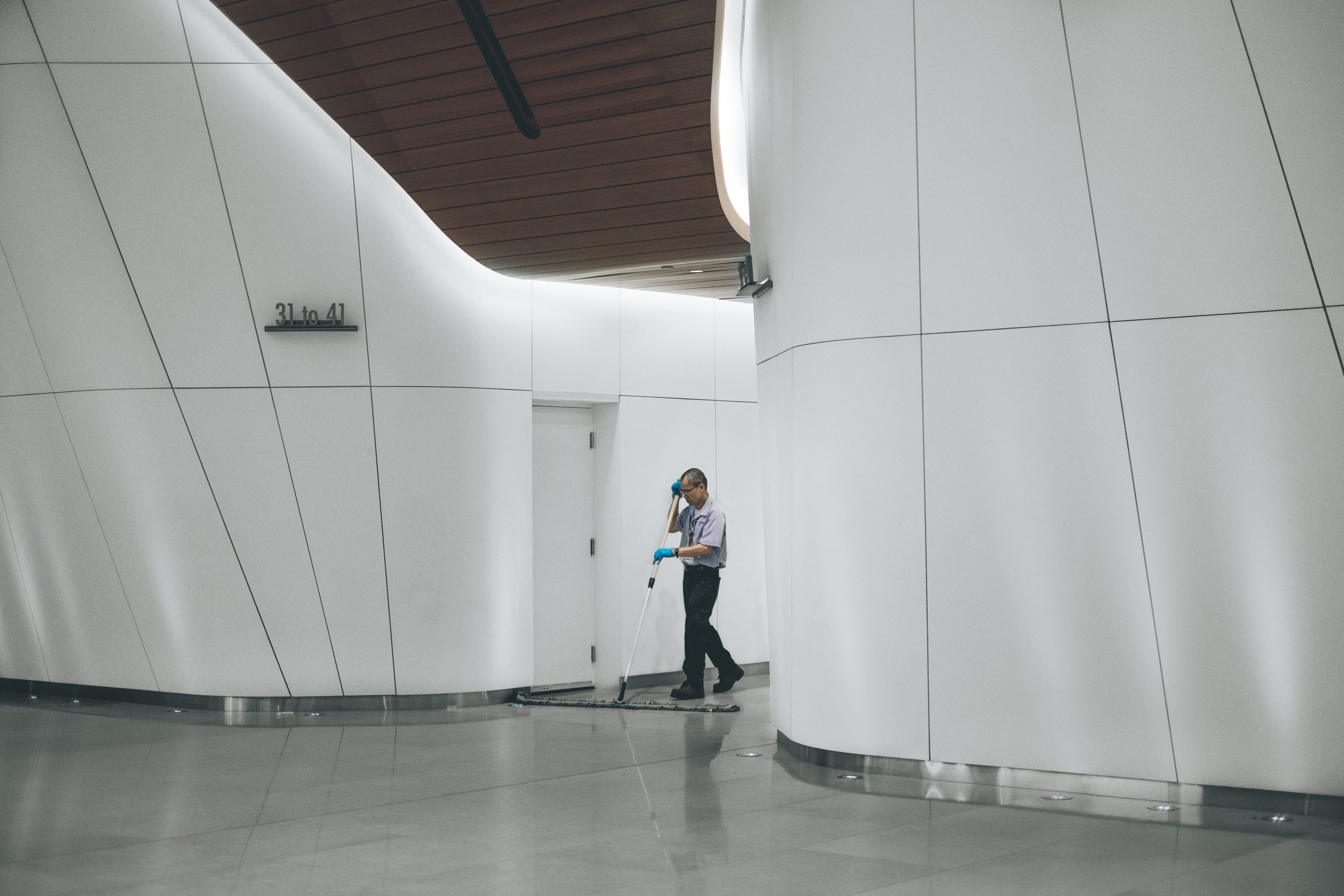 Commercial Property Maintenance Checklist
As you might expect, commercial real estate requires a lot of regular maintenance. This will differ from one property to another, but the following is a list of tasks you'll almost certainly have to deal with:
Landscaping
While not essential to the function of your building, regular landscaping is necessary to keep the property attractive for tenants and guests. This can include mowing lawns, pruning plants, killing weeds, and irrigation.
Cleaning
Properties get dirty, so things like pressure washing, window washing, and parking lot sweeping are a must. Janitorial services will also need to be arranged to keep the interior of the building clean.
HVAC
Any heating and cooling units inside your building have to be checking regularly. Air filters need to be replaced at least once a month and air intakes and exhaust systems require regular cleaning.
Electrical
It's recommended to check all your electrical systems at least once a year to ensure they're working properly. This includes breakers, switches, batteries, outlets, and any other electrical components.
Plumbing
It's also recommended to do an annual inspection of your pumps, valves, water heaters, irrigation, and other plumbing systems. Check for leaks and other issues that could result in expensive problems down the road.
Roof
Have your roof inspected once a year to see if any repairs are needed. A small leak may not seem like a big deal now, but it can quickly grow into a larger issue so it's better to catch these things early and get them taken care of.
Safety System
Proper safety systems are a legal requirement for every commercial building, so perform regular checks of your smoke alarms, sprinklers, fire extinguishers, and carbon monoxide alarms.
General Maintenance
It's a good idea to do a regular walk around the property to see if anything is out of place or needs repair. This could include things like:
Commercial Property Maintenance Costs
Commercial property maintenance charges will vary wildly from one property to another. Factors that impact maintenance expenses include:
 

The size of the property

 

Number of buildings

 

Age of the buildings (older structures need more maintenance)

 

Types of amenities

The amount of grass, gardens, plants, etc.

Whether or not the property has a parking lot or parking garage
This is why it's so important to do your due diligence when investing in commercial real estate. The sale price might be within your budget, but if the yearly maintenance costs are more than you expected you might end up regretting it.
Make sure you have a firm understanding of all the expenses associated with a property. Talk to the former owner and see if you can get your hands on their maintenance records. Costs will fluctuate from year to year, but based on these records you should be able to estimate what your expenses will be moving forward.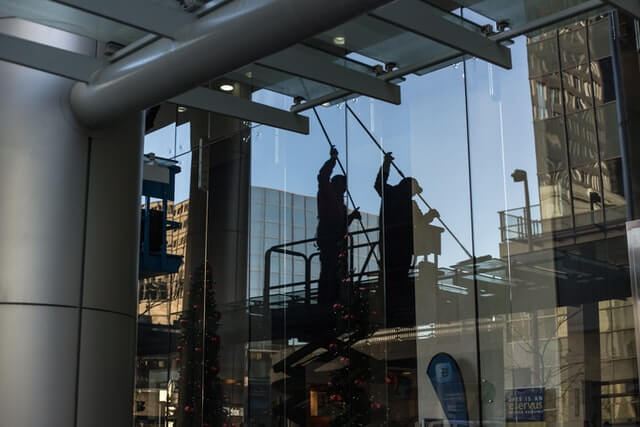 How to Choose the Right Commercial Property Maintenance Service Provider
If you decide to hire a commercial property maintenance service provider, take the time to find the right one. A quality company will be able to manage most of these tasks on their own with minimal supervision, allowing you more time to focus on other areas of your business.
Here are a few things to look for in a commercial property maintenance service provider:
 

Cost: There are plenty of companies that are affordable but don't offer quality service. There are also providers that charge a steep price but don't live up to it. Try to find a company that fits your budget and delivers the results you're looking for.

 

What Type of Equipment Do They Use?: Is their equipment old and out-of-date or is it high-end? This will tell you a lot about the kind of company they are.

 

What Protocols/Systems Do They Use?: If you want to be completely hands-off you can simply make the tenant responsible for all repairs and maintenance. This can be done by having them sign a NNN or absolute NNN lease. Some modified gross leases may also include this stipulation as well.

Get Referrals: Ask other property owners what service providers they use. If someone is willing to recommend a company chances are they'll do a good job for you.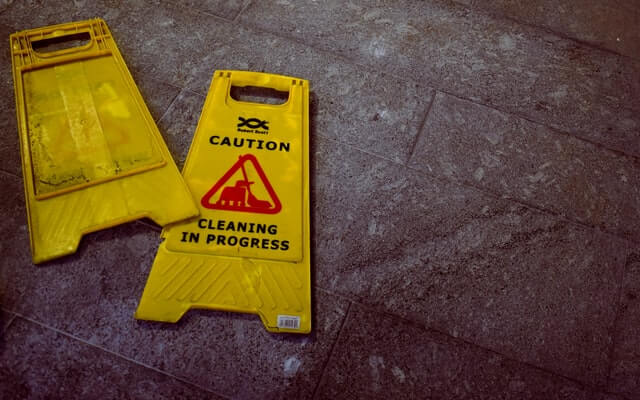 The Best Commercial Property Software Maintenance Tools
With so much to keep track of you need a way to stay organized and increase efficiency. Luckily, there are a number of software tools to help with that.
Here are some of the most popular applications available:
 

Hippo CMMS: This web-based maintenance software helps track work orders, preventive maintenance, and equipment. It's user-friendly and easy to set-up.

 

Asset Essentials: Manage all your maintenance tasks from this cloud-based system. Organize your work orders, manage your assets, and much more.

 

Blue Folder: This tool is all about increasing efficiency. It includes asset tracking, work order management, and scheduling tools.

Upkeep: Use this software to create work orders, get notifications when jobs are complete, and receive alerts about any issues.

eWork Order CMMS Schedule all your building and equipment maintenance with this web-based solution. Track and manage all your tasks and assets from one place.
If you own a larger and more complex property then using the tools will simplify your building management and make sure nothing is overlooked.
Conclusion
Commercial property maintenance is a major consideration for any real estate investor. If you're going to purchase a property you need to know what your responsibilities will be and have a plan for how you'll maintain all your assets.
This is one of the reasons why a commercial real estate broker is such a valuable asset during the buying process. An experienced broker will help you conduct your due diligence and bring to light any maintenance costs you might not have been aware of. This will help you evaluate real estate more effectively and avoid properties that are too expensive to maintain.
Written By