Buying a Commercial Property Checklist: The Ultimate Guide
Commercial Real Estate in Washington State
Off-market opportunities
Access our selection of off-market property deals, and a personal consultant to guide you through your options.
Prologue
Buying a piece of commercial real estate is a major investment. Finding the right property can be life-changing in all the best ways, but if you overlook the details and invest in something you shouldn't the decision can haunt you for years.
This is why it's so critical that you follow all the right steps beforehand in order to make an informed decision. By doing your due diligence and partnering with skilled experts you can rest assured that you'll find a property that proves to be a winner in both the short and long-term.
Keep reading to learn our complete buying a commercial property checklist and discover how you can find the ideal piece of real estate for your business.
1. Determine What Your Goals Are
Before you start searching for a property you need to decide what your goals are for your real estate investment. This will help you narrow your search and focus on lots that meet all of your needs.
Here are a few questions to ask yourself:
Are you an owner-user looking for a property for your business? Or are you an Investor, looking for an additional income stream?

What types of activities do you want to use the property for? Some of the most common uses are:

Office

Retail

Multifamily

Industrial

Flex Space

Hospitality

Mobile Home Park

Farm & Ranch

Land

Are you looking for a property with value-add opportunities? Or are you looking for something more vanilla?

What markets and submarkets would you like to target?

What type of return or cap rate are you looking for?

What price range are you targeting?
Once you have the answers to these questions you should know exactly what type of property you're looking for, which means you're ready to move on to the next stage of our buying commercial real estate checklist.
2. Seek a Financing LOI
Before you begin your real estate search it's a good idea to seek out a financing letter of intent (LOI) from a commercial lender. This is similar to a pre-approval letter but for commercial real estate.
Research the different commercial lenders in your market. Reach out to them individually so that they can underwrite your company's financial circumstances and provide you with rates and terms for a commercial loan.
Make sure to shop around for the best terms and rates. Here are some things to consider when analyzing a loan:
What type of loan to value (LTV) are you being offered?

What's the length of the term?

What interest rate are you receiving?

What are the monthly interest and principal payments?

What fees or points do you have to pay at the closing related to financing?

What type of loan is it?
Compare all of your potential loans and choose the one that works best for you.
3. Team Up With an Experienced Commercial Real Estate Broker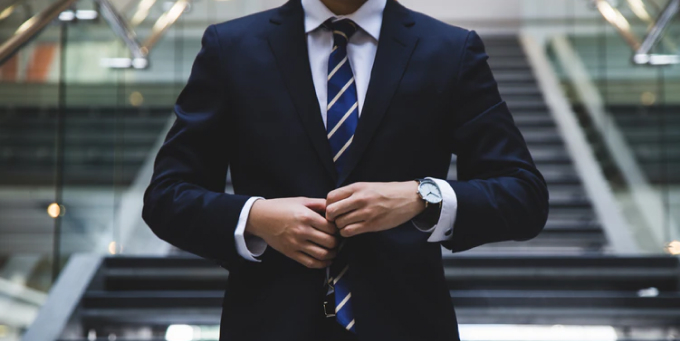 You might be thinking to yourself, "Do I really need a commercial real estate broker to find my ideal property?"
Sure, you could search for real estate on your own. But you're about to make one of the most important decisions of your life. Do you really want to leave it to chance?
A commercial real estate broker can help you with more than just finding properties that are for sale. They can also arrange for property inspections, help you with the valuation, and assist you with the negotiation process.
By partnering with a good broker you'll gain access to years of experience and knowledge that will prove to be extremely valuable.
4. Begin Your Search
Okay, this is where the fun begins. It's time to start looking for the right piece of real estate.
Most commercial properties for sale are listed online. For example, Teletare.com regularly has hundreds of commercial property listings available. You can search by location or industry to find lots that fit your requirements.
It's also a good idea to have your real estate broker look as well. They likely have access to listings that haven't been posted online yet or aren't widely advertised. You may be surprised to learn that over 25% of real estate transactions happen off-market. The best deals almost never hit the market and a good broker can help you uncover these properties.
Use your answers from the questions in step one of our buying a commercial property checklist to guide your commercial real estate broker. They will likely have a few more questions for you before they get started.
Once they have all the information they need they can start showing you properties they feel are right for you.
5. Check the Zoning Regulations
Why is this important? Because if the property you're interested in isn't zoned for the type of activities you have planned then it's not going to work for you. This makes it one of the most important steps in our buying a commercial property checklist.
Zoning is an especially important consideration if you're planning on removing any existing structures and building something new, or you're looking at purchasing a vacant lot.
Here's what you need to think about when it comes to zoning:
Are you planning on using the property for multi-family housing?
Then you'll need to be zoned for lowrise multifamily. This will allow the property to be used for apartment buildings, townhouses, rowhouses, and other housing developments.
Are you planning on using the property for activities like retail, restaurants, or office buildings?
In this case, you'll require commercial zoning. Keep in mind that there are many different types of commercial zoning, so double-check the regulations to make sure your property can be used for your desired activity.
Do you want to use the property for industrial use?
For this type of activity, you'll need industrial zoning. This will allow the property to be used for things like light and heavy manufacturing, transportation and utility services, and salvage and recycling. Like commercial zoning, there are many types of industrial zoning, so do your homework.
Building Restrictions
In addition to zoning, there are also two building restrictions you'll need to keep in mind:
FAR (Floor Area Ratio): Floor area ratio, or FAR, is the ratio between a building's floor area and the size of the land on which the property is located. The larger a property's FAR ratio, the higher the project density.

Height Restrictions: Every property will have a height restriction for any structure located on it.
What Can You Do if a Property isn't Zoned for What You Need?
If a property isn't zoned for the types of activities you want to use it for you have a couple of options. First, speak to city officials about the permitted uses for the land. They may be willing to make an exception. Otherwise, you'll have to apply for a variance or zoning change.
6. Assess the Property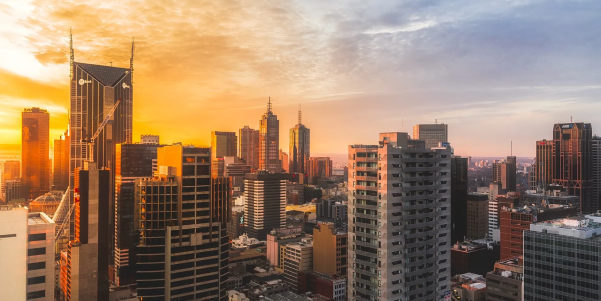 Let's say that after performing a search you find a property you're actually interested in. Now what? At this point, you'll want to take a closer look to see if the property is really as good as it seems. Here are a few things to check:
Property Title: The first thing you should do is check the property title. This will provide you with a list of previous owners as well as the debt and legal history of the property. You'll be able to reach out to former owners for more information and also see if there are any leans or lawsuits pending.

Location: Is the location ideal for what you're planning on using the property for?

Condition of the Property: What kind of shape is the building in? Older properties that require a lot of repair and maintenance will add additional costs down the line, so look out for any potential issues.

Net Operating Income: Before you purchase a commercial property it's a good idea to figure out the net operating income (NOI). This equates to all revenue generated by the property, minus expenses. You can calculate this by subtracting the property's expenses and vacancy from its gross rents.

Capitalization Rate: Determining the capitalization rate will tell you what the rate of return on your investment will be. You can do this by dividing the net operating income by the property's value.

Types of Leases: If you're purchasing the building to rent it out you'll want to know what types of existing leases there are. There are a number of different types of leases, and each requires a different degree of involvement from the landlord.
Be sure to consult your commercial real estate broker on these items as they'll be able to provide you with some valuable insights.
7. Value the Property
Before placing an offer on a property you and your commercial real estate broker should come up with your own valuation. There are three ways to value a piece of commercial real estate:
Income Approach: This is based on the property's NOI in relation to current market cap rates. Essentially, you're valuing the property based on how much income you expect to generate from it.

Land Approach: Next you should try to determine the value of the land. This involves determining what the price per square foot is for land selling in the same sub-market with similar zoning.

Building Approach: Once you determine the value of the land you need to determine the value of the structures. Look for comparable buildings with similar zoning that are on the market and determine what they're selling for on a building price per square foot basis.
Your commercial real estate broker can help you work through all of these approaches and settle on an accurate valuation that you can use moving forward.
8. Make an Offer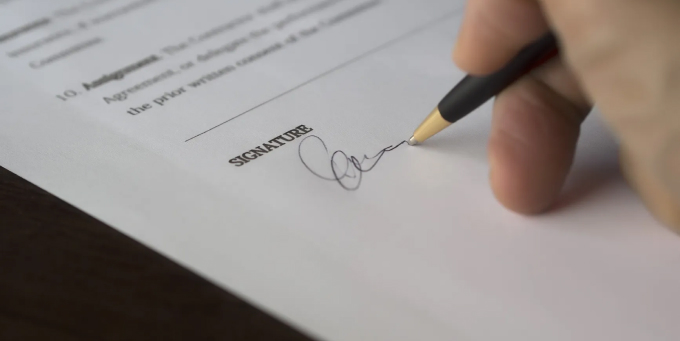 If you've followed all the other steps and reached this point then congratulations, you're ready to make an offer.
Have your commercial real estate broker draw up a purchase and sale agreement. Once that's ready your broker will present your offer to the seller. They may accept your offer or counter with one of their own. Your broker is a valuable asset during this time and can advise you throughout the negotiation process.
Hopefully, you and the seller can come to terms on a price that works for both of you.
9. Do Your Due Diligence
After you submit your offer you'll need to do your due diligence as part of the feasibility contingency. During this process there are two types of inspections you should have done:
Building Inspection: A building inspector will take a good hard look at any structures on the property. Specifically, they'll be looking at the building's construction, HVAC systems, roof, electrical wiring, and plumbing to ensure everything is up to code. They can also let you know if anything is in need of repair.

Environmental Inspection: This will let you know the environmental condition of the property. It will also bring to light any environmental regulations that aren't being met and potential liabilities that you need to be aware of.
Your commercial real estate broker will be able to arrange any necessary inspections of the property for you.
Based on the findings of your inspections you'll need to decide if you want to negotiate with the seller, back out of the deal, or move forward with the sale.
Conclusion
Purchasing real estate can be a very involved process. But if you follow all the steps in our buying a commercial property checklist you should be able to make an informed decision on any piece of real estate you're looking at.
And if you need some advice our team of experienced commercial real estate brokers is here to assist you with whatever you might need.
Written By