Beginner's Guide to Commercial Real Estate Marketing
Commercial Real Estate in Washington State
Off-market opportunities
Access our selection of off-market property deals, and a personal consultant to guide you through your options.
If you want to get the best price for your commercial property, you need to go out and find the right buyers. And in order to do that, you have to master commercial real estate marketing.
There are many different marketing strategies you can employ to promote your property, each with its own advantages. Savvy real estate professionals use a combination of these tactics to get as many eyes on a property as possible.
In this guide, we'll go over everything you need to know about commercial real estate marketing and show you how you can use it to get more offers on your properties.
Types of Commercial Real Estate Marketing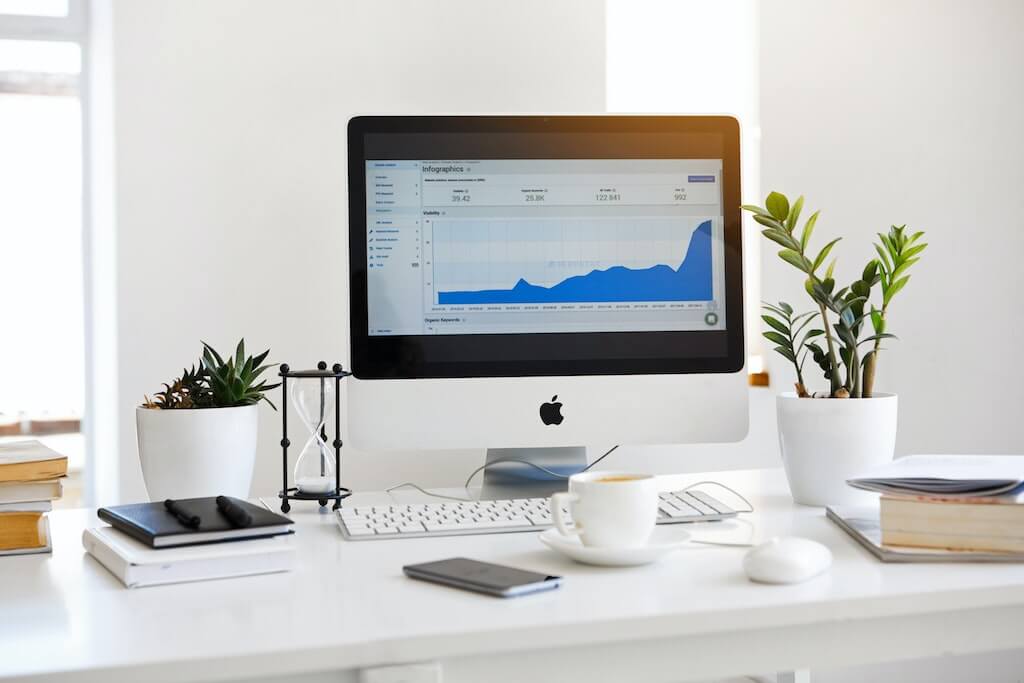 In the commercial real estate industry, marketing can be broken down into three main types:
Traditional Marketing: Promoting properties through signs, flyers, direct mail, and print ads.

Relationship Marketing: Using your connections and networking to find potential buyers who might be interested in your properties.

Digital Marketing: Utilizing online tools like social media, email marketing, SEO, and PPC advertising.
When executed correctly, all these approaches can work. Depending on who you're targeting you may only choose one or two marketing types. Or if you want to reach as many people as possible you might use all three.
Define Your Audience and Create a Marketing Plan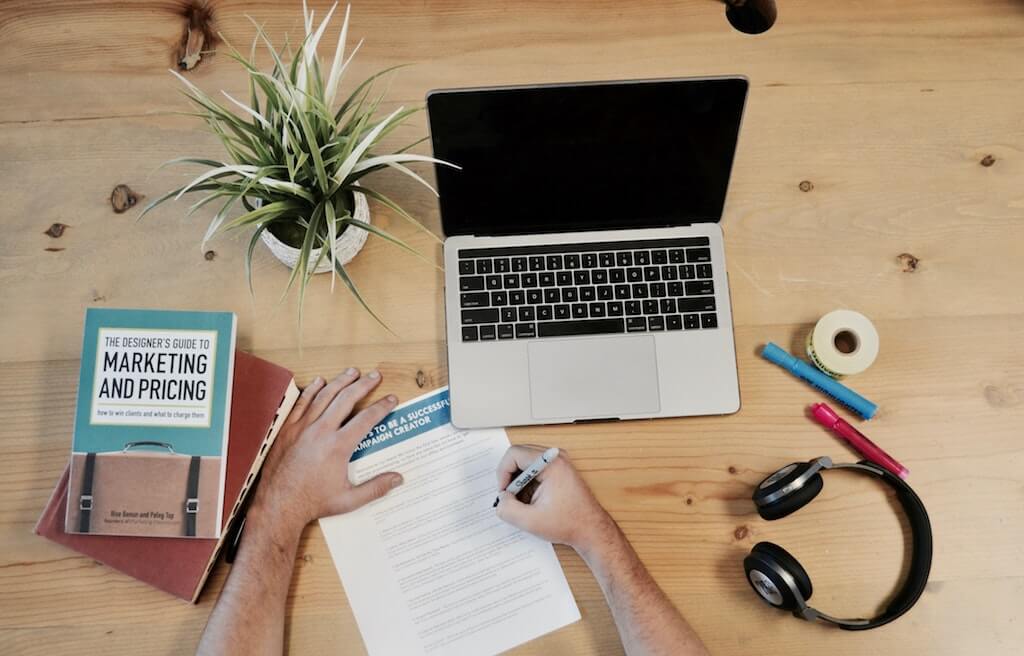 Marketing initiatives can be expensive, so you don't want to spend blindly. You need to do your research and establish a plan to ensure you invest in the strategies that will generate the best return for you.
This starts by defining your audience. When you begin promoting a property, create a profile of your ideal buyer. This includes their age, income, interests, and any other information you feel is important.
Once you know who your audience is ask yourself the following questions:
How do they spend their time?

Where are you most likely to reach them?

What forms of marketing are most likely to appeal to them?
With this information, you'll have a better idea of how to best spend your marketing dollars.
Traditional Marketing for Commercial Real Estate
Some people think that traditional forms of media aren't worth it anymore, but depending on who you're targeting they can still be extremely effective.
Here are some traditional marketing tactics to consider for your next campaign:
Signage
This goes without saying, but the first step to marketing a commercial property is to put up a for-sale sign. Keep the text large and readable, use eye-catching colors, and include a number for interested buyers to call.
Commercial Real Estate Marketing Flyers
This tried and true method is still used successfully by many sellers to promote properties. Commercial real estate marketing brochures and flyers can be handed out to prospective buyers, used for direct mail campaigns, or be made available to download online.
Here are a few things you should include to create a flyer that will capture people's attention:
Lots of high-quality photos.

A map that clearly indicates where the property is located.

A list of the property's various features.

Information about the surrounding area.

A floorplan.

Your contact information.
While a bit old-fashioned, you'd be surprised by the results that a quality flyer or brochure can deliver.
Print Advertising
If you know your audience regularly reads certain print publications you might want to consider placing an ad in them.
A simple ad in the local newspaper might catch the attention of an interested party. Or you can opt for a magazine ad, which gives you the ability to get a little more creative and feature full-color images.
More than any other strategy, when it comes to print ads it's important to know your audience. Make sure the publication's readership matches your ideal buyer. If not, the ad will likely be a waste of money.
If you're interested in running a print ad, commercial real estate trade journals are likely the best place to publish it.
Relationship Marketing
When it comes to selling commercial real estate, leveraging your connections and using word of mouth is often the best way to find a buyer. This is why hiring a commercial real estate broker is a wise decision. They'll have contacts throughout your local area and often know potential buyers who will be interested in your property.
With that being said, here are few ways to sell your property through relationship marketing:
Tell Your Friends and Family
One of the easiest ways you can promote your property is by simply telling people that it's for sale. Chances are your friends and family won't be interested, but they might know someone who is. Perhaps they can put you in touch with a possible buyer, or word might eventually spread to a potential investor.
Either way, simply talking about your property is free so there's no harm in doing it.
Attend Industry Events
If there are any commercial real estate investing events or conferences in your area they may present an excellent opportunity to find an interested party. Investors prefer to do business with people they know, so if you do a good job of networking you'll likely come up with a number of strong leads.
Even if the people you talk to aren't interested they could point you to someone who is. They might even be able to introduce you which will help you build trust with the buyer.
Hold Your Own Event
A great way to raise awareness about your property is to hold an invent and invite brokers, investors, members of the press, and other influencers. Make sure to have plenty of brochures available and encourage guests to explore the property. Offering food and beverages doesn't hurt either.
Even if your future buyer doesn't attend, if you get people talking about your event the right person will eventually hear about it.
Commercial Real Estate Digital Marketing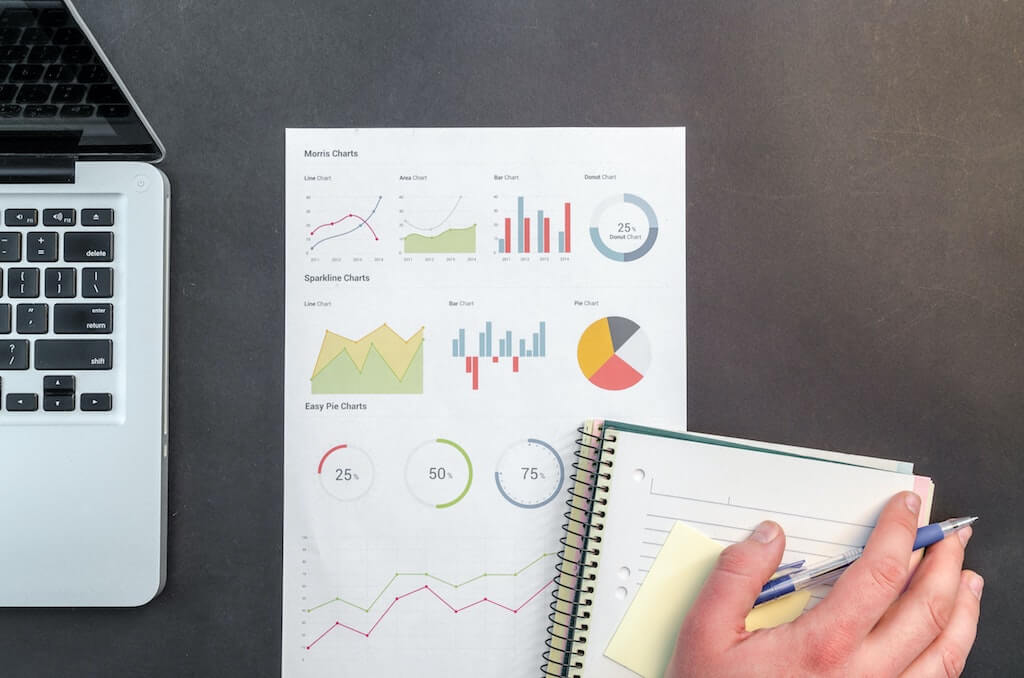 In this day and age, most marketing takes place online. Not only can you reach a lot of people through digital marketing, but it's also a lot easier to track your return on investment.
Below are a few ways you can promote your property online:
Online Listings
The first step you should take is to get your property listed online. This could be on your commercial real estate broker's website, listing sites like CoStar and LoopNet, or a combination of both.
Try to get your property listed in as many places as possible, as this increases the chances of someone finding it.
The same tips that apply to a flyer or brochure apply here as well. High-quality photos, a detailed list of features, and information about the surrounding area are key. In addition to this, when writing your property description, keep the following in mind:
Don't Use Too Many Adjectives: Describe your property in a way that builds excitement, but don't go overboard. Too many adjectives make it seem like you're overselling it.

Highlight Unique Features: Is there something that's truly unique about your property? Make sure it's featured prominently in the listing.

Use Non-Traditional Photo Angles: A lot of commercial marketing listings look the same, so try to change things up by shooting your property from different angles. Get creative with your photography to capture people's attention.
Create a Property Website
Online listings are useful, but you're often limited in what you can do with them. Creating your own website gives you the freedom to market your property exactly how you want. It also allows you to provide more information than you'd be able to in a property listing.
Having a website gives you somewhere to direct potential buyers. And if SEO is implemented properly it can extend your reach as well. Try to include relevant local keywords throughout your site to have a better chance of showing up in online searches.
There are many website builders available these days that make creating a website easy. Plus, most commercial real estate brokers offer property websites as part of their marketing package.
Social Media
One of the easiest ways to promote your property online is to post it on social media. The number of people who see your post will depend largely on your following, but it's free to post so there's really no reason not to. Plus, there's always a chance it gets shared by an influencer.
The three best social media platforms for commercial real estate are LinkedIn, Facebook, and Twitter. So, definitely post a link to your listing or website there. If you have some eye-catching photos it doesn't hurt to feature them on Instagram as well.
Commercial Real Estate Email Marketing
Email marketing might seem a bit dated, but it's still extremely effective. The only issue is actually getting people's emails. If you already have an email list of qualified leads that's great, but if not this tactic isn't going to be very useful.
This is another benefit of employing a commercial real estate broker. A good broker will likely have a long list of potential buyers they can email your property to.
Use an attention-grabbing subject line to get people to open your email, then include a brief description of the property. It's best to keep emails short (under 200 words) and include a link to your website or listing so readers can learn more.
Online Advertising
If you really want to drive traffic to your listing an online ad campaign is probably the best way to do it. Even with a budget of just $15 a day you should be able to get dozens of people clicking on your listing.
The two most popular kinds of online ads are:
Google: These allow you to target keywords related to your listing and appear in Google searches. They're a little more expensive, but if you target the right keywords you'll usually get more interested buyers.

Facebook Ads: Use Facebook's wealth of data to target specific demographics and show up in people's newsfeed. They're cheaper than Google ads, but keep in mind people generally don't go to Facebook to look at real estate, so you might get more looky-loos.
If you have the budget, the best commercial real estate advertising strategy is likely to use both platforms to reach as many people as possible.
Commercial Real Estate Marketing Software
As you can see, marketing a commercial property is a big undertaking. Luckily, there are some tools and software available that make the process a little easier:
SharpLaunch: An all-in-one marketing software that offers tools for property websites, SEO, interactive maps, email marketing, and more.

Matterport: This innovative technology allows you to create a 3D rendering of your property to show to prospective buyers.

PropertyCapsule: Use this tool to publish your property information in multiple formats, including websites, floor plans, and flyers.
Should You Hire a Commercial Real Estate Marketing Agency?
Commercial real estate marketing agencies have the skills and resources necessary to effectively promote your property. If you don't have the time to market your property yourself, or you'd rather work with someone who has the experience, then partnering with an agency is certainly a good choice.
However, if you already have a commercial real estate broker finding an agency likely isn't necessary. Most brokers will offer their own marketing services, and they might already work with a top marketing agency. Plus, when you hire a broker you not only have access to their commercial real estate marketing ideas, you also get someone to help you vet buyers and advise you during negotiations.
How to Measure Marketing ROI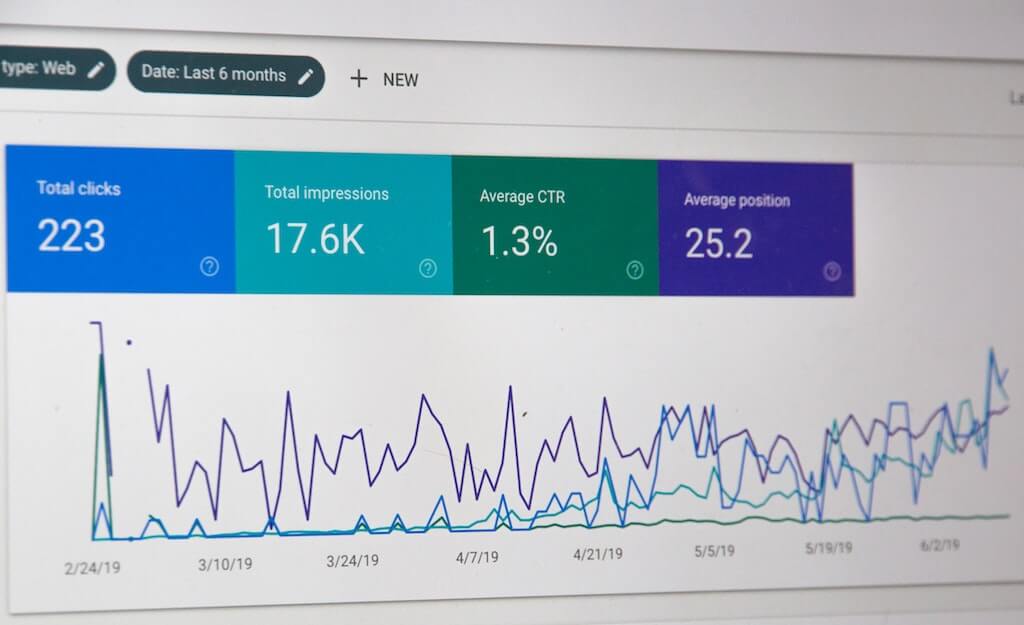 Marketing is expensive, so it's important to measure your return on investment (ROI) for each strategy you employ. That way, you'll know what worked and what didn't.
To start, you need a way to track your results:
For print ads, create a special phone number or landing page to direct people to. That way, you can determine how many leads the ad generated.

Install Google Analytics on your website to see where your traffic is coming from (social media, ads, Google search, etc.).

Track the data for all your ad campaigns, including reach and cost-per-click.

Install pixels on contact forms to help you determine which campaigns resulted in the most submissions.
Based on this data, determine your cost per lead, cost per tour, and cost per sale. Use this information the next time you promote a property to maximize your marketing dollars.
Conclusion
Marketing a commercial property can seem overwhelming at first. But once you know the best strategies to use it becomes a lot more manageable. And if you'd like some help with marketing and finding qualified buyers, a commercial real estate broker is an excellent option.
Written By